Feasibility Areas in Guntur
We have live streaming service feasibility in all the below mentioned areas in and around Guntur. So if you have a live event, live wedding or a marriage broadcast requirement, do get in touch with us.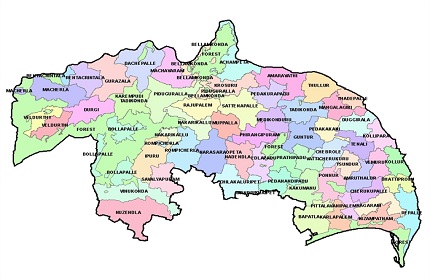 Locations in Guntur
Ankireddypalem, APHB Colony, Arundelpet, Ashok Nagar, Adavitakkellapadu, Bapaiaha Nagar, Basava Tarakarama Nagar, Brindavan Gardens, Brodipet, Brodipet, Budampadu, Chowdavaram, Cobald Pet, Challavaripalem, Chandramouli nagar, Chandramouli Nagar, Dasupalem  Donka Road, Etukuru  Fathima Puram, Flower Laxmi Colony, Gorlavaripalem, Jonnalagadda, Koritepadu, Kanna Vari Thota, Lalpuram  Nagar, Lalapet, LIC Colony, Maddirala Colony and Mallavaram, Market Area, Muthyalareddy Nagar, Naidupet, Nallapadu, Narasimhapuram, Navabharath Nagar, Nayi  Brahmana Arundelpet, Nehru Nagar  NGO Colony, Obulunaidupalem, Old Guntur, Panduranga Nagar, Pattabhi Puram and Sitarama chinapalakaluru, Pattabhipuram Gorantla, Pedapalakaluru, Railpet  Rami Reddy Nagar, Ratnagiri Ram Nagar, Sangadigunta  Sarada Colony, Sitaram Nagar, Sivareddy Palem, Sri Nagar, Thokavaripalem, Sri Ramulu Nagar, Srinivasa Nagar Colony, SVN Colony, Swarnabharathi Nagar, Syamala Nagar, Tarakarama, Thurakapalem, Vasavi Nagar, Velangini Nagar, Vidyanagar and Vikas Nagar.
Neighbouring Cities near Guntur
Amaravati, Amarthaluru, Atchampet, Bapatla, Bellamkonda, Bhattiprolu, Bollapalle, Chebrolu, Cherukupalle, Chilakaluripet, Dachepalle, Duggirala, Durgi, Edlapadu, Guntur, Gurazala, Ipur, Kakumanu, Karempudi, Karlapalem, Kollipara, Kolluru, Krosuru, Machavaram, Macherla, Mangalagiri, Medikonduru, Muppalla, Nadendla, Nagaram, Narasaraopet, Nekarikallu, Nizampatnam, Nuzendla, Pedakakani, Pedakurapadu, Pedanandipadu, Phirangipuram, Piduguralla, Pittalavanipalem, Ponnur, Prathipadu, Rajupalem, Rentachintala, Repalle, Rompicherla, Sattenapalle, Savalyapuram, Tadepalle, Tadikonda, Tenali, Thullur, Tsunduru, Vatticherukuru, Veldurthy, Vemuru, Vinukonda