Feasibility Areas in Hyderabad
We have live streaming service feasibility in all the below mentioned areas on and around Hyderabad. So if you have a live event, live wedding or a marriage broadcast requirement, do get in touch with us.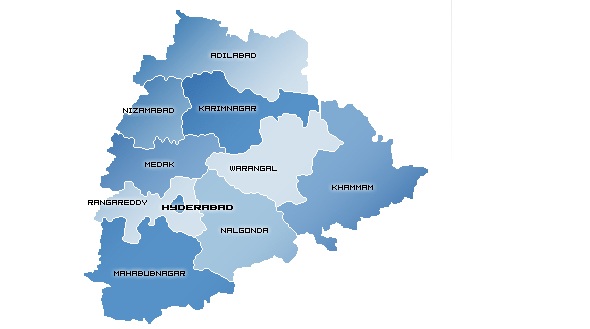 Nallagandla, Kapra, Cherlapalli, Mallapur, Boduppal, Uppal, Habsiguda, Ramanthapur, Kothapet, Mansoorabad, Hayathnagar, Vanasthalipuram, Karmanghat, Champapet, Saroornagar, Ramakrishnapuram, Gaddiannaram, PNT Colony, Moosrambagh, Saidabad, IS Sadan, Santoshnagar, Riyasat Nagar, Kanchanbagh, Barkas, Chandrayan Gutta, Jangammet, Uppuguda, Lalithabagh, Rein Bazar, Kurmaguda, Chavni, Akberbagh, Saleem Nagar, Old Malakpet, Azampura, Dabirpura, Noorkhan Bazar, Pathergatti, Talabchanchalam, Moghalpura, Gowlipura, Aliabad, Falaknuma, Nawabsaheb kunta, Jahanuma, Fathe Darwaza, Shalibanda, Hussain Alam, Ghansi Bazar, Begum Bazar, Gosha Mahal, Dhoolpet, Purana pul, Doodhbowli, Ramnaspura, Kishanbagh, Shivarampally, Mylardevpally, Rajendra Nagar, Attapur, Tappachaputra, Ziaguda, Karwan, Manghalhat, Asif Nagar, Muradnagar, Mehdipatnam, Gudimalkapur, Langar Houz, Tolichowki, Nanalnagar, Ahmed Nagar, Vijayanagar Colony, Chintalbasti, Mallepally, Red Hills, Jambagh, Gunfoundry, Sultan Bazar, Himayathnagar, Barkatpura, Kachiguda, Golnaka, Amberpet, Bagh Amberpet, Vidyanagar, Nallakunta, Bagh Lingampally, Adkmet, Ramnagar, Dayara/Musheerabad, Bholakpur, Gandhinagar, Kavadiguda, Ashoknagar/Domalguda, Khairtabad, Erramanzil/Punjagutta, Somajiguda, Sanjeeva Reddy Nagar/Ameerpet, Balkampet, Sanathnagar, Erragadda, Vengalrao Nagar, Sri Nagar Colony, Banjara Hills, Yousufguda, Rahamath Nagar, Borabanda, Jubilee Hills, Shaikpet, Gachibowli, Serilingampalle, Hafeezpet, Chanda Nagar, R.C.Puram, Patancheruvu, KPHB Colony, Moosapet, Mothinagar, Shobana Colony/Fathenagar, Old Bowenpally, Kukatpally, Vivekananda Nagar Colony, Hydernagar, Gajula Ramaram, Jagadgirigutta, Chintal, Shapur Nagar, Suraram Colony, Quthbullapur, Ganesh Nagar/Jeedimetla, Alwal, Macha Bollaram, Yapral, Defence Colony, Moula-Ali, Safilguda, Gautham Nagar, Vasanthapuri Colony/Old Malkajgiri, Tarnaka, Mettuguda, Seethaphalmandi, Bouddha Nagar, Chilkalguda, Padmarao Nagar, Bansilalpet, Ramgopalpet, Begumpet, Maredpally, Addagutta, Kothapet, Hanuman Nagar.
Addagutta, Asifabad, Bejjur, Bazarhathnur, Bheemini, Bellampudi, Bhainsa, Bela, Boath, Chennoor, Dahegaon, Dandepalle, Dilawarpur, Gudihathnur, Ichoda, Inderavelly, Jainoor, Jaipur, Jannaram, Jainad, Kouthala, Kerameri, Khanpur, Kaghaznagar, Kotapalle, Kuntala, Kasipet, Kubeer, Kaddampeddur, Kyathampalle, Lohesra, Laxmanchanda, Luxettipet, Mamda, Mancherial, Mudhole, Mandamarri, Neradigonda, Nennal, Narnoor, Nirmal, Rebbana, Sarangapur, Sirpur(T), Sirpur(U), Talamadugu, Tiryani, Tanur, Tandur, Tamsi, Utnoor, Vemanpalle, Wankdi.
Bathkepally, Boinpalli, Bheemadevarpalle, Bejjanki, Bogampadu, Centenary Colony, Chigurumamidi, Choppadandi, Chandurthi, Dharmapuri, Dharmaram, Elkathurthi, Ellanthakunta, Eligedu, Fertilizer City, Gollapally, Gangadhara, Gambhiraopet, Godavarikhani, Husnabad, Huzurabad, Ibrahimpatnam, Jagtial, Jallaram Kamanpur, Julapalli, Jammikunta, Kamalapur, Kataram, Kesavapatnam, Karimnagar, Kathlapur, Kamanpur, Kodimial, Konaraopeta, Koheda, Kalva , Koratla, Mahadevpur, Muttaram-Mahadevpur, Muttaram-Manthani, Malhar, Mallial, Mustabad, Manakondur, Metpally, Metpally, Mallapur, Manthani, Nandagiri, Odela, Pegadapalle, Peddapalli, Raikal, Ramagundam, Ramadugu, Sultanabad, Srirampur, Sarangapur, Saidapur, Sircilla, Thimmapur, Vemulawada, Veenavanka, Velgatoor, Yellareddipet, 8th Incline Colony.
Aswapuram, Aswaraopeta, Bhadrachalam, Bayyaram, Bonakal, Burgampadu, Chandrugonda, Cherla, Chintakani, Chintoor, Dammapeta, Dummugudem, Enkoor, Garla, Gundala, Julurpadu, Kalluru, Kamepalli, Karepalli, Konijerla, Kukkunoor, Kusumanchi, Madhira, Manuguru, Mudigonda, Mulakalapalli, Nelakondapalli, Penuballi, Pinapaka, Sathupalli, Singareni, Tekulapalli, Thallada, Tirumalayapalem, Venkatapuram, Vanam Vari Krishnapuram, Wazedu, Wyra, Yerrupalem.
Achampet, Addakal, Alampur, Amangal, Atmakur,, Badepalle, Balanagar, Balmoor, Bhoothpur, Bijinapally, Bomraspet, C.C.kunta, Damaragidda, Daroor, Devarkadra, Dhanwada, Doulatabad, Farooqnagar, Gadwal, Gattu, Ghanpur, Gopalpet, Hanwada, Ieeza, Itikyal, Jadcherla, Kalwakurthy, Keshampet, Kodair, Kodangal, Koilkonda, Kollapur, Kondurg, Kosgi, Kothakota, Lingal, Maddur, Madgul, Maganoor, Mahabubnagar, Makthal, Maldakal, Manopad, Midjil, Nagarkurnool, Narayanpet, Narva, Nawabpet, Pangal, Pebbair, Peddakothapally, Peddamandadi, Shadnagar, Uppununthala, Utkoor, Vangoor, Veldanda, Wanaparthy, Weepangandla.
Anumula, Alladurg, Andole, Badi Ekkhelli, Chegunta, Chinna Kodur, Chinna Shankarampet, Doultabad, Dubbak, Eddumailaram, Gajwel, Gummadidala, Hathnoora, Isnapur, Jagadevpur, Jharasangam, Jinnaram, Kalher, Kangti, Kohir, Kondapak, Kondapur, Kowdipalle, Kulcharam, Manoor, Medak, Mirdoddi, Mulug, Munpalle, Nanganur, Narayankhed, Narsapur, Narsingi, Nyalkal, Papannapet, Patancheru, Pulkal, Raikode, Ramachandrapuram, Ramayampet, Regode, Sadasivpet, Sangareddy, Shankarampet-A, Shivampet, Siddipet, Tekmal, Thoguta, Tupran, Vergal, Yeldurthy, Zahirabad.
Alair, Bhongir, Bibinagar, Bommala Ramaram, Chandampet, Chandur, Chilkur, Chintapally, Chityal, Chivemla, Choutuppal, Damercherla, Devarakonda, Garidepally, Gundala, Gundlapay, Gurrampode, Huzurnagar, Jajireddigudem, Kanagal, Kattangur, Kethepally, Kodad, Marriguda, Mattampally, Mellachervu, Miryalaguda, Mothey, Mothkur, Munagala, Munugode, Nadigudem, Nakrekal, Nalgonda, Nampally, Narayanapur, Narketpally, Neredcherla, Nidamanoor, Noothankal, P.A.Pally, Peddavoora, Penpahad, Pochampally, Rajapet, Ramannapeta, Saligowraram, Shanthi Nagar, Suryapet, Thipparthy, Thirumalagiri, , Thungathurthy, Tripuraram, Turkapally, Vadapally, Valigonda, Vemulapally, Vijayapuri (North), Yadagirigutta.
Armoor, Balconda, Banswada, Banswada, Bheemgal, Bhiknoor, Bichkunda, Birkur, Bodhan, Dichpalle, Jannepally, Jukkal, Kamareddy, Kowlas, Machareddy, Madnoor, Manikbhandar, Navipet, Nizāmābād, Nizamsagar, Pitlam, Sadashivanagar, sirikonda, Varni, Yellareddy.
Bala Nagar, Basheerabad, Bashirabad, Bolarum, Chanda Nagar, Chevella, Dharoor, Domah, Gaddi Annaram, Gandeed Ghatkesar, Ghatkesar, Hayathnagar, Ibrahimpatam, Kapra, L. B. Nagar, Meerpet, Miyapur, Moinabad, Omerkhan Daira, Quthbullapur, Rajendra Nagar, Rajendranagar Bantaram, Rangareddy, Serilingampally, Shankarpalli, Tandur, Uppal Kalan, Vikarabad.
Aknoor, Aleeti Ramaiah Pally, Anepuram, Ankushapur, Ashireddipally, Atmakur, Bachannapet, Bavojigudam, Bhupalpalle, Bodrai Thanda, Bollikunta, Budharaopet, Challagariga, Chalvai, Chennaraopet, Cheriyal, Chityal, Deshaipet, Devaruppula, Dharamsagar, Duggondi, Dwarakapet, Eturnagaram, Ganugupahad, Geesugonda, Ghanpur (Mulug), Ghanpur (Station), GourayaPalli, Govindaraopet, Guruvannapeta, Hanamakonda, Haripirala, Hasanparthy, Jangaon, Kadavergu, Kadipikonda, Kalleda, Kamalapuram, Kazipet, Kesamudram, Kodakandla, Kolkonda, Kondaparthy, Kothaguda, Kuravi, Laknepalli, Lingalaghanpur, Maddelagudem Village, Madikonda, Madipally,, Mahabubabad, Mallampall, Mangapet, Maripeda, Medaram, Mogullapalle, Mulug, , Nachina Pally, Nallabelly, Narmetta, Narsampet, Narsimhulapet, Nekkonda, Nellikudur, Palakurthi, Pangidipalle, Panthini, Parakal, Parkal, Parvathagiri, Pedda Korpole, Perumandla Sankeesa, Punnelu, Raghunathpalle, Raiparthy, Rebarthy, Regonda, Sangam, Seetharampoor, Shambunipet, Shyampet, Sthambampally, Tadvai, Tekumatla, Thimmampet, Thimmapur, Thirumalapuram, Venkatapur, Venkatraopally, Wardhannapet, Zaffergadh.