Webcast Weddings, entire Maharashtra region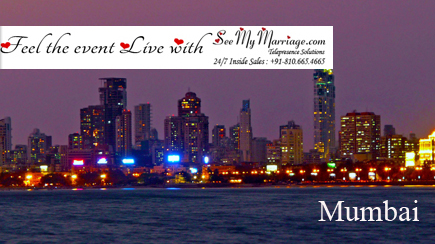 With dedicated bases in the entire Mumbai region especially Anderi and Thane, SeeMyMarriage is well placed to handle the broadcast in the entire region. Wherever the broadcast location or the banquet hall might be, end to end broadcast will be taken care of from our end.

Complete webcast: Mehendi to Wedding
Our certified and qualified broadcasting engineers in Mumbai will plan the entire webcasting workflow for your events starting from the mehendi to the wedding in streaming the event.

Mumbai: Complete Feasibility Expertise
Having the experience of broadcasting a large number of events in and around Mumbai, Pune, Nagpur and Maharashtra region will help us in executing your broadcast with reliability.
Webcasting done in every Banquet hall in Mumbai
We have broadcasted in almost every banquet hall in SantaCruz, Pune, Bandra and surrounding cities and we clearly know the network infrastructure and equipment to broadcast from a particular location. So when you choose SeeMyMarriage Live wedding broadcast in Mumbai, rest assured, you are not taking chances and you have it all well- planned.

Whatever the type of location might be, our partners and engineers carry the necessary equipment to suit the type of the broadcast. We understand that every location is different and every location poses a different set of problem.

Some weddings take place a lot farther from the city. No problem, we have partner network across the entire Mumbai region.
Signals 4G, 3G, 2G, Towers are our keywords.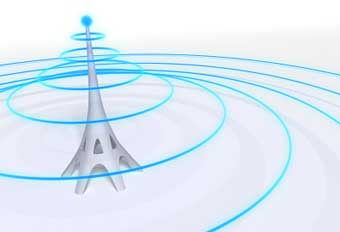 We have a complete understanding of the network, signals at various locations in the city . And we know where a particular signal is strong / weak. Tata , Reliance, Airtel, Idea, BSNL and a range of local service providers have a strong presence in the Mumbai area.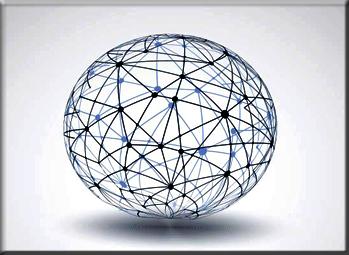 Relay. Don't Delay.
We use cluster and farm deployment of our video servers resulting in a high speed content delivery network. With dedicated servers placed in Mumbai we make sure that the delay and latency involved in delivering the live video are reduced by a huge extent. With dedicated data centers at Mumbai, rest assured your broadcast is safe in our hands.
Rockstar Broadcast Support Team
Okay, we understand that it is an Indian wedding and in fact its a Marathi wedding, there are only a million and one things to take care of. Our broadcast and support team will work closely with you at each of your events be it the mehendi, sangeeth, wedding or the reception. With a dedicated broadcast support team for your event, your live users will not bug you for information regarding the broadcast. We will provide all the necessary information regarding the webcast on the direct support hotline.
HD DVD's, Wedding Invitation Video, Highlights Videos
SeeMyMarriage has the state of the art Editing and Post Production facilities. Every webcast that is executed will have a series of intro, highlights, invitation videos delivered as a part of the complimentary sevices. Apart from this you will also have full fledged edited video of the broadcast depending on the package chosen.
Webcast Invitation Video
Invite live users to the webcast in style.

Highlights Videos
Tell a great story after the webcast. It's short and simple.

HD Downloadable Links
HD downloadable videos of the wedding broadcast

Whatsapp Invitation Card
Block the calender with a unique whatsapp card