Live Marriage Streaming : Tirupati
SeeMyMarriage Tirupati operates in every region of Tirupati and specializes in its operations on the hill top. With successful live webcasting feasibility at Tirumala, SeeMyMarriage is well placed to handle the broadcast in the entire region.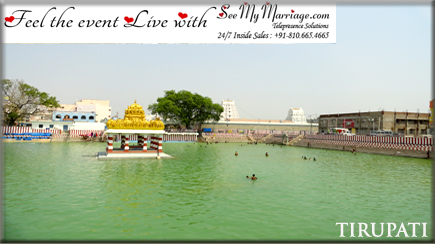 The Only Streaming Service at Tirumala
SeeMyMarriage being the only service provider, operates with complete feasibility expertise. The Streaming of the event is done by our certified and qualified broadcasting engineers in Tirupati.

Tirupati : 24/7 Event Support
The Support Team continuously monitors the quality of the event and the bandwidth at the location. Also the support team member will be available to assist you on any queries regarding the broadcast.
Live Streaming Internet Feasibility at Tirupati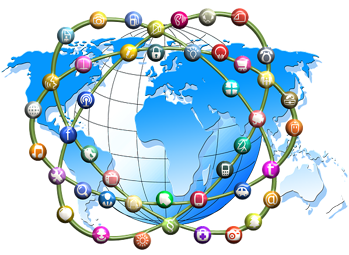 Internet is one of the key parameters for a Live Broadcast and is the main factor that makes or breaks a broadcast. With SeeMyMarriage you dont have to go through the internet hustle. When we are a part of your event we take the broadcast from end to end. A reliable internet connection is established at the event location after thorough feasibility check of the bandwidth. So when the Internet connectivity is stable, your broadcast will be most definitely be a grand success leaving a lasting impact on your online friends and relatives who are watching the wedding live.
Live Wedding Broadcast Procedure : Hill top weddings
Hill Top weddings are much talked about when it comes to broadcasting from Tirupati. The reason Tirumala being a shadow region as far as signals are concerned. Weddings on the Hill top are believed to be sacred and many people all over the world would love to see such a wedding live. SeeMyMarriage with its advanced broadcasting techniques takes up these wedding broadcast projects and executes them smoothly.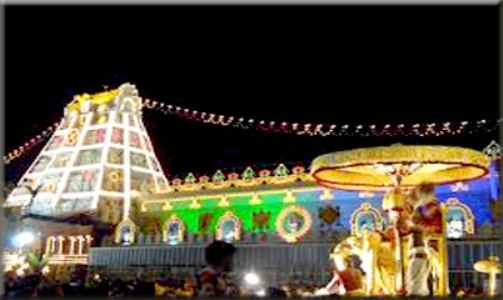 Webcast Invitation Video, HD DVD's, Highlights
SeeMyMarriage has the state of the art Editing and Post Production facilities. Every webcast that is executed will have a series of intro, highlights, invitation videos delivered as a part of the complimentary sevices. Apart from this you will also have full fledged edited video of the broadcast depending on the package taken.
Webcast Invitation Video
Invite live users to the webcast in style.

Highlights Videos
Tell a great story after the webcast. It's short and simple.

HD Downloadable Links
HD downloadable videos of the wedding broadcast

Whatsapp Invitation Card
Block the calender with a unique whatsapp card