Feasibility Areas in Visakhapatnam
We have live streaming service feasibility in all the below mentioned areas. So if you have a live event, live wedding or a marriage broadcast requirement, do get in touch with us.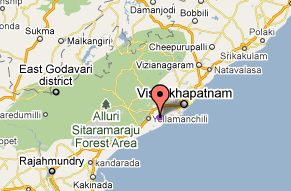 Adarsh Nagar, Amanam, Achutapuram, Ananthagiri, Annavaram, Akkayyapalem, Akkayyapalem Main Road, Allipuram, Anakapalle, Anandapuram, Ananthagiri, Amalapuram, Akkireddypalem, Andhra University, Appayya Nagar, Apsara Road, Arilova, Araku Valley, Asapuvanipalem, Agnampudi, Asil Metta, Alamanda, Anandapuram, Asilmetta Junction, Assam Gardens, Auto Nagar, Avasomavaram, Aphb colony, Assam Gardens, Ayappa Temple Road, B R Palem, Bowdara Road , Bhogapuram Mandal, Babametta, Baji Junction, Balayya Sastri Layout, Bhaligattam , Bodamettapalem, Balaji Junction, Balayya Sastry Layout, Beach Road, Baba Bazaar, Bheemunipatnam, BHPV, Bowdara Road, Butchi Raju Palem, C M R Road, Cbm Compound, Cantonment, Chandram Palem, Chavulamadham, Chepaluppada, Chippada, Cheedikada, Chittivalasa, Chengal Rao Peta, Chinagantyada, Chinamushidivada, Chinna Veedhi, Chinna Waltair, Chinnarajupeta, Chengalraopeta, Chippada , Chepala Kancheru, Chodavaram , Collector Office Junction, Convent Junction, Chaitanyanagar, Chittivalasa, Chintapalle, Daba Gardens, Dandu Bazar, Devarapalle, Dumbriguda, Daspalla Hills, Desapathruni Palem, Dayal Nagar, Dharma Nagar, Diamond Park, Dondaparthy, Dutch House Layout, Dakamarri, Duvvada, Dwaraka Nagar, Daspalla hills, East Point Colony, Endada, Fortward, G T Road, Govt.Dairy Farm, Gandhi Place, Gajuwaka ,Gandhigram, Gangulavari Street, Gnanapuram, Godeyvari Street, Gollalapalem, Gopalapatnam, Gurusaday Dutta Road, Green Park Colony, Gambheeram, Gokhale Road, Gangaraju Madugul, Golugonda, Gudem Kotha Veedhi, Gujarathipeta, Gurudwara Junction, Hb Colony ,Hanumantha Waka, Harbour Approach Road, Hukumpeta, I T I Junction, Isukathota , Industrial Estate, IRSD Area, J.V. Agraharam, Jami, Jammu Narayanapuram, Jonnada Road, Jaggarajupeta, Jagadamba Junction, Jain Temple Road, Jeeevan Prakash Road, Jeevita Bhima Road, Jyothinagar, K G H Down, KRM Colony, Kakani Nagar , Krishna Nagar , Kapuluppada, K.V. Bhumulu, Kummaripalem, Kailasapuram, Kancharapalem, Khandepalli, Korada Kothapalem, Kannayya Peta, Kailashmetta, Kantakapalli, Kirlampudi Layout, K.Kotapadu, Kasimkota, Kotauratla, Koyyuru, kirlampudi, Kothanakkavani Palem, Kothavalasa, Krishna Nagar, Kurmannapalem, Kurupam Market, Kothaguda T Junction, KRM Colony, Kommadi, L Kota, Lalitha Nagar, Lankela Palem, Lawsons Bay Colony, Leela Mahal Junction, Lower Tank Bund Road, M G Road, Marikavasala, Mamidipalem Village , Murudeshwar, Majjivalasa, Madhura Nagar, Madhavadhara, M V P Double Road, Mvp Colony, Maddilapalem, Majjivalasa, Mulakuddu, Muvvalavanipalem , Madduturu , Madhavadhara, Madugula, Makavarapalem, Munchingi puttu, Madhura Nagar, Madhurawada, Maharani Peta, Malkapuram, Marine Enclave, Marripalem, Marripalem VUDA Colony, Mayuri Junction, Mindi, Municipal Stadium Road, Murali Nagar, Ne Layout, Nad Junction, Naidu Thota, Nakkavani Palem, Nandigram, Narasannapeta, New Resapuvani Palem, Narava, Narasimha Nagar, New Colony, Nehrunagar, Narayanapuram, Natayyapalem, Narasimha Nagar, Nausenabaugh, Naval Dockyard, Neelammavepachettu, New Colony, Nakkapalle, Narsipatnam, Nathavaram, Naval Armament Depot, Nagarapalem, Narayanarajupeta, Nerallavalasa, Nidigattu, Naval Dock Yard, Naidu Thota , New Venkojipalem, Nowroji Road, Old Dairy Farm Adarsh Nagar, Old Gajuwaka, Old Karasa, Old Post Office, Old Venkojipalem, P M Palem, P R Gardens, Pandimetta Junction, Pandurangapuram, Panthulu Gari Meda, Parawada, Pothinamallayyapalem, Paradesipalem, Pedagadi, Parvati Nagar, Palacherla, Payakaraopeta, Patel Marg, P&T Colony, Peda Waltair, Peethala Street, Pendurthi, Pithapuram Colony, Poorna Market, Pulaganipalem, Port Area, Padmanabha Nagar, Prahaladapuram, Prakasa Rao Peta, Paderu, Padmanabham, Payakaraopeta, Peda Bayalu, Pedagantyada, Pedavalasa, R K Beach, R R V Puram, Railway New Colony, Rajavari Street, Rajendra Nagar, Ram Nagar, Rama Talkies Junction, Ramachandra Circle, Ramakrishna Nagar, Rambilli, Ranjani Junction, Rajapulova Junction, Ramachandra Nagar, Rushikonda, Rajeevnagar, Ravi Nagar, Raja Ratna Venkatapuram, Ramayogi Agrahram, Reddipalli Agraharam, Revidi, Reddy Kancharapalem, Rednam Gardens, Resapuvanipalem, Rockdale Layout, Rushikonda, Ravikamatham, Rolugunta, S.Rayavaram, Sabbavaram, Sagar Nagar, Susarla Colony, Sontyam, Seshadrinagar, Sujathanagar, Seelam Nookaraju Area, Saligramapuram, Sakethpuram Nad, Sampath Vinayak Temple Area, Sangivalasa, Singanabanda, Sathagalli, Soldier Pet, Sankaramatam Road, Santhipuram, Seethammadhara, Steel Plant, Seethampeta, Shankaramatam Road, Shanti Puram, Sheela Nagar, Subba Lakshmi Nagar, Simhachalam, Sabbavaram, Shanti Nagar, Sriharipuram, Sundar Nagar, Sivaji Nagar, Siripuram Junction, Suryabagh, Sivaji Palem Road, Spring Road, Sivajipalem, Sriharipuram, Srinagar, Saligramapuram, Srinivasa Nagar, Suryabagh, Turner's Choultry, T P T Colony, Tallavalasa, Tatituru, Thagarapuvalasa, T S N Colony, Tallapalem , Town Kotha Road, Tungalam, Taluka Office, Thatichetla Palem, Thummapala, TownKotha Road, Ulli Veedhi, Uppada, Vadlapudi, Velampeta, Vellanki, Vepagunta, Visakhapatnam Bus Station Area, Visakhapatnam Railway Station Area, Visakhapatnam Zinc Smelter, VM Naval Base, Visakhapatnam Port, Visalakshi Nagar, Visakhas Child Hospital, VIP Road, Vepagunta, Visveswarayya Nagar, Vizag Airport Area, Vidyabhavan, Viman Nagar, Venkatapuram, Vuda Layout, Waltair Main Road, Waltair Uplands, Yellammathota, Yelamanchili, Zilla Parishad Junction, 1 Town, 104 Area.